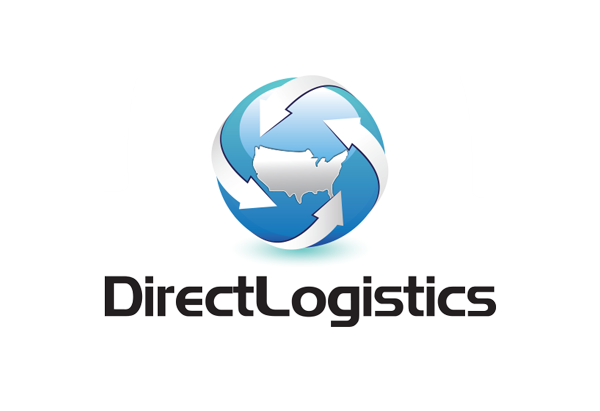 Announcing the all new TruckDirectMail v2.0
Truck Direct Mail is the easy way to use NDC – SCF destination entry drop-shipping for maximum postage savings and faster in-home dates – all from a simple, secure online interface. Best of all, the website is FREE to use for cost and transit estimates – you only pay for shipping the jobs you approve and submit.
Of course there's much more… You can create shipments directly from mail.dat uploads, configure intelligent shipment planning, generate bills of lading, and track your shipments online (with delivery verification) – all backed by 22 years of industry experience, friendly and knowledgeable support staff, and 99.6% on-time delivery performance.
 • Upload Mail.dat Files to Create Jobs
• Quote, Tender & Track Online
• Intelligent Shipping Planner
• Advanced API Connectivity
• Highly Experienced Support Staff
• The Industry Leader for over 23 Years
Register now and receive a
FREE

 drop shipment!

We realize change may not come easily, so we're offering you one free drop shipment* simply for registering above and placing a shipment order through the new TDM v2.0 website once the site has been officially released.
(*Valid for one minimum price shipment, a $133 value, or a $133 discount on a larger drop-shipping job. Official release will occur after the final testing period is complete. You will be notified of the official release, and how to redeem your free drop-shipment, through email by registering above. If you have any questions, please contact us at: questions@directlogistics.com)
Direct Logistics is the Pioneer and Market Leader in
NDC / SCF Destination Entry Drop-shipping
Direct Logistics (DLI) is a 22-year old 3rd-party logistics company specializing in service and technology solutions for destination entry postal drop shipping within the direct mail industry. DLI also provides discounted shipping logistics solutions for non-mail, paper based products including printed material and raw print stock.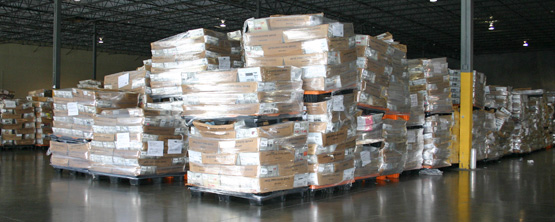 Based in the heart of the Dallas / Fort Worth metroplex, DLI coordinates postal drop shipments from any mailing or production facility in the continental United States to all USPS National Distribution Centers (NDC) and Sectional Center Facilities (SCF) nationwide. Transportation services include Less-Than-Truckload (LTL), Consolidated Truckload (TL), Dedicated Truckload, and Expedited (air freight) logistics.
Truck Direct Mail (TDM) is a comprehensive web-based order entry system for managing less than truckload freight, and DLI's leading SaaS (software as a service) solution. This intuitive website leverages the web to simplify order entry, quote generation, tendering, and tracking for LTL shipments of palletized mail being shipped to USPS destination entry facilities nationwide.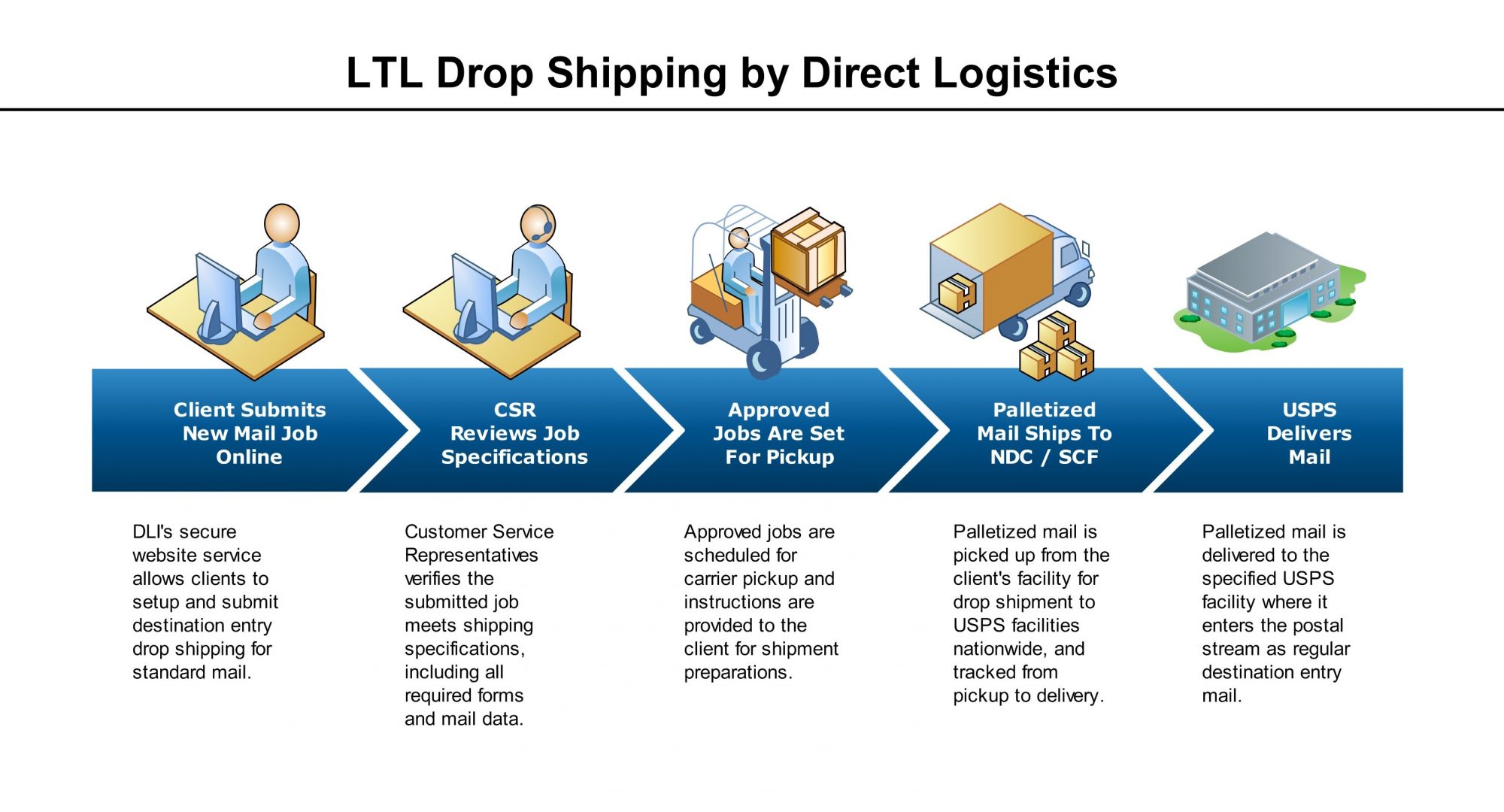 Customized LTL Logistics For Printers, Mailers, and Agencies
DLI's web-based technology delivers 3rd party logistics (3PL) solutions for virtually all vertical markets in the direct mail industry, backed by 99.6% on-time delivery performance. By empowering executives to make logistical decisions via on-demand connectivity and reporting, DLI helps ensure that production and logistics decisions made at the top can be executed as intended.
For printer / mailers, marketing agencies, consulting firms, or mail owners, Direct Logistics is unmatched in terms of technology solutions, industry expertise, and experienced staff. Have questions on NDC / SCF destination entry discounts or drop shipping? Call us – we have the answers!
Advanced web-based solutions available to you and your clients, make LTL drop shipping fast and efficient
Improved efficiency and visibility for all stakeholders, with appropriate user roles and controls built-into the system
Individual and bundled tools to meet your company's specific needs, including advanced API integration
Letter from the President
As we all know, the production and distribution of a direct mail promotion is often not executed as scheduled. Successful implementation requires knowledge of the entire direct marketing logistics process, obtained only through experience; experience now found at Direct Logistics.
During my decade long tenure as Transportation Manager at the largest direct mail firm in the country, I personally helped produce the largest private mailing in the history of the Postal Service (110 million pieces). This was in the summer of 1991, just a few months after destination entry discounts were first established. There was a lot to learn in a short time period, and the entire mailing was delivered on time — saving almost $2 million in postage — delivering a huge and profitable response for the client.
The most important lesson I learned was the critical nature of meeting our clients in-home dates. Whatever it takes, the in-home dates have to be met; whether it involves working overtime, re-scheduling carrier arrival times, or pleading with the USPS to stay late. Adding the hands-on knowledge of mail consolidation and postal discounts, produced some of the most effective, money savings initiatives our clients ever conducted.
This experience and attitude permeates every action at Direct Logistics. Our "whatever it takes" mentality is always in place. Day after day, new Ideas, processes, and technologies are constantly evaluated, tested, and implemented to continually save you money, and improve your direct marketing efforts.
Thank you for taking the time to learn more about Direct Logistics. We look forward to hearing from you and working with you very soon.
Sincerely,
Glenn A Lemons
Founder & President
Our goals are simple: Help you maximize postage savings, and minimize in-home delivery times, on every mailing you produce!
Direct Logistics: An Impressive and Reliable Service Record
Total NDC / SCF Shipments
NDC / SCF Drop Shipping Resources… Coming Soon!
Like more information? Drop us a line!
8200 Springwood Drive, Suite 250  |  Irving, Texas 75063  |  972-991-9935  |  800-201-0026